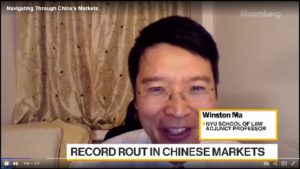 China's authorities have been cracking down on cryptocurrencies, educations, gaming, health care, data, and platforms. Financial analyst Winston Wenyan Ma looks at how foreign investors can navigate through the bloody battlefield for Bloomberg.
Winston Wenyan Ma is a speaker at the China Speakers Bureau. Do you need him at your (online) meeting or conference? Do get in touch or fill in our speakers' request form.
Are you looking for more financial experts at the China Speakers Bureau? Do check out this list.
Please follow and like us: