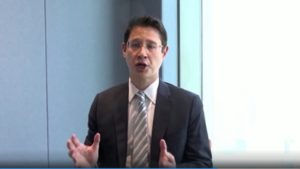 Live streaming is a solid marketing tool in China, but some of the live streamers focus now on TikTok for Europe and the US. Business analyst Shaun Rein explains to AP why that shift is happening.
AP:
Many Chinese hosts on TikTok view the U.S. as an emerging market that has yet to be saturated with livestreaming hosts
"There's more opportunity for growth to target America because the competition is so fierce in China," said Shaun Rein, founder and managing director of China Market Research Group in Shanghai. "Livestreaming in the U.S. is at a beginning starting point. There's more opportunity to grab market share."
Rein also said Chinese merchants can often price items higher in the U.S. compared to in China, where product margins are often razor-thin.
Chinese livestreaming hosts try various tactics to stand out and build a loyal customer base. For some, it's personalized customer service, while others use quirky catchphrases and concoct flamboyant online personalities to keep their customers entertained.
Shaun Rein is a speaker at the China Speakers Bureau. Do you need him at your meeting or conference? Do get in touch or fill in our speakers' request form.
Are you looking for more marketing experts at the China Speakers Bureau? Do check out this list. 
Please follow and like us: