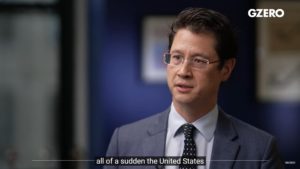 "When the Chinese get good at something, all of the sudden, the United States says, 'This is a national security risk'", says Shanghai-based business analyst Shaun Rein on the tech arms race between China and the US, where Huawei, TikTok, and others got into trouble in the US, in his interview with Ian Bremmer.
Shaun Rein is a speaker at the China Speakers Bureau. Do you need him at your meeting or conference? Do get in touch or fill in our speakers' request form.
Are you looking for more innovation experts at the China Speakers Bureau? Do check out this list.
Please follow and like us: