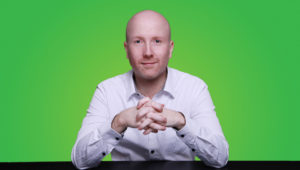 WeChat, Tencent's mobile platform, is now reaching 900 million users in China, and in four year time it has become an indispensable tool for anybody living in the country, says WeChat expert Matthew Brennan at InTheBlack. "WeChat is not a social media. Think of it as an operating system for your life in China'," says Brennan.
In the Black:
WeChat's reach has expanded into all walks of life. The effect has been that while you certainly can do business and socialise in China without WeChat, using the platform gives you direct and instant access to everyone.

"It would now be very difficult to live in China and be a normal functioning member of society without having a WeChat account," says analyst and WeChat specialist Matthew Brennan.

"The a-ha moment for me was about four years ago when I used WeChat Pay in a convenience store for the very first time. I realised then that it was really cool, it was really convenient, and it was going to change the whole of China – and it has. I realised it was not just messaging, it had a much, much greater ambition, and that's the way it has played out."

Brennan's Beijing-based China Channel company charts trends and developments on the platform, while also offering training sessions for businesses that want to learn what WeChat is all about. There is one thing he always tells people during a training session.

"The first thing I say is 'don't think of WeChat as social media. Think of it as an operating system for your life in China'," says Brennan.

"In China, we went from nothing to mobile payment. There have been credit cards but they have never been used in the same manner as they have in Europe or America. That habit of reaching for plastic whenever you have to pay for something, like the Americans do, was never ingrained in the Chinese."

These days, the Chinese daily press comes full of tales of small isolated villages where people are quickly dispensing with their traditional means of doing business – and WeChat is the leading alternative.
Matthew Brennan is a speaker at the China Speakers Bureau. Do you need him at your meeting or conference? Do get in touch or fill in our speakers' request form.
Are you looking for more experts on the digital transformation in China at the China Speakers Bureau? Do check out this list.
Please follow and like us: