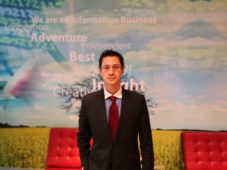 Alibaba has been successful in cracking China's financial markets, but going global, even to Hong Kong proves to be tough. The difference: innovating in China proved to be long overdue, while Hong Kong had already a well developed financial system, says financial analyst Shaun Rein, author of The War for China's Wallet: Profiting from the New World Order, to the South China Morning Post.
The South China Morning Post:
But AlipayHK faces competition from other providers as well as a mature payments market in Hong Kong, dominated by the city's home-grown Octopus stored-value card.

"The Octopus card was very innovative, allowing people to store money on a card and pay for the MTR or 7-Eleven. But this was so popular that it hurt innovation," said Shaun Rein, managing director of China Market Research Group.

"Everybody in Hong Kong has a credit or debit card, so there isn't a pressing need to figure out a new form of payments system, because what they had worked, while Hong Kong is also so convenient that e-commerce hasn't taken off in any meaningful way, so there also isn't a need for online or mobile payments to take off," he said.

Adding to the difficulty are concerns over data privacy because of a perceived connection between AlipayHK and its mainland China peer Alipay, as AlipayHK discovered in a recent survey it commissioned in Hong Kong. The survey found that only 30 per cent of the 1,049 respondents had experience of mobile payments, while over 55 per cent expressed worries over "personal data leakage".
More in the South China Morning Post.
Shaun Rein is a speaker at the China Speakers Bureau. Do you need him at your meeting or conference? Do get in touch or fill in our speakers' request form.
Are you looking for more financial analysts at the China Speakers Bureau? Do check out this list.
Please follow and like us: