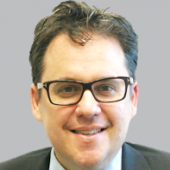 Shanghai-based lawyer Mark Schaub leaves his current hometown to settle in London as a new partner of KWM London by August.
With almost two decades of China experience under his belt, Mark Schaub is going to support the new London office of his leading law firm in Europe.
KWM says about Mark's qualities:
Mark was the first foreign lawyer to join KWM in 2000 and, following nearly two decades of being involved in some of Asia's largest deals, he joins the London office from KWM Shanghai. Mark who is fluent in English, German and Mandarin, specialises in foreign direct investment, private equity, M&A and restructuring.  He has advised on foreign investment projects in all major sectors across China with a cumulative value exceeding US$ 20 billion. Mark is an exceptional lawyer who has an encyclopedic knowledge of Chinese investment.
Are you interested in having Mark Schaub as a speaker? Do get in touch or fill in our speakers' request form.
You can find his profile here.
You can find an overview of his recent articles here.
Please follow and like us: