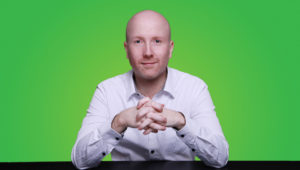 Tencent's WeChat has become the largest national platform in China. But despite its one billion monthly active users, the platform is only starting to grow and monetize its base, for example by using its mini-WeChats, says WeChat expert Matthew Brennan to the South China Morning Post.
The South China Morning Post:
"[WeChat's user numbers] haven't hit the ceiling yet but I think they will at some point," said Matthew Brennan, managing director of independent WeChat consultancy China Channel. "But they still have a lot of room to grow in advertising, and now with mini programs."

Mini programs refer to applications typically smaller than 10 megabytes that can run instantly on the main app's interface. They offer speed of access to users because a program does not have to be downloaded from an app store, they can run from within the app. This innovation allows platforms to host multiple services, turning them into super-apps, delivering greater convenience to consumers in the world's largest smartphone market…

WhatsApp, WeChat's biggest overseas rival today, was available to the Chinese market at that time [it was later banned by China in 2017 ahead of a major Communist Party congress] but missed its opportunity without any localisation or promotion in the market, China Channel's Brennan recalls.
By the second quarter of 2018, the number of WeChat mini programs reached one million and mini program users surpassed 600 million in June this year.

"The mini program initiative is opening many doors for Tencent," said China Channel's Brennan. "Monetisation due to adverts and payments … and by allowing [Tencent] to incubate and accelerate a variety of businesses within the ecosystem – e-commerce in particular."
More in the South China Morning Post.
Matthew Brennan is a speaker at the China Speakers Bureau. Do you need him at your meeting or conference? Do get in touch or fill in our speakers' request form.
Are you looking for more experts on the China take of its digital transformation? Do check out this list.
Please follow and like us: