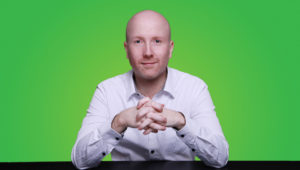 China's internet giant Tencent had a rocky week with less than stellar quarterly figures and a government ban of a successful game. But while Tencent keeps on doing well, English language media have missed a major threat for Tencent, says internet expert Matthew Brennan on his China Channel website. Competitors like Bytedance and Tik Tok undermine the giant, he says.
Matthew Brennan:
The rivalry between Tencent and Bytedance has been dissected endlessly by Chinese media, surprisingly (to me at least) much less has made it over to English. The rise of Bytedance's micro-video application Douyin, known internationally as Tik Tok, is surely one of, if not THE major success story of China's internet industry in the first half of 2018.

Bytedance has proved themselves to be very capable. They are far from a one trick pony and now have a family of apps (a-la Facebook) with two major knock-the-ball-out-of-the-park successes, the original newsfeed aggregation app "Daily Headline" known as Jinritoutiao in China and now the even bigger success of Douyin.

Why is this both an important long-term problem for Tencent?

Tencent's losing it's grip on attention a little. Entertainment is a zero-sum battle. A user can't spend time on Tencent's properties if they are busy scrolling through micro-videos on Bytedance's platforms. The situation is by no means critical but it's concerning. It certainly should be concerning to investors and much more so I believe than a temporary blip in gaming revenue.

This shift in attention is not showing up that strongly in Tencent's financials currently; the online advertisement segment did okay this quarter. Tencent is still a very conservative organization (famously so in fact) when it comes to ads monetization and there's plenty of runway still. Yet even if Tencent did lose many eyeballs which they weren't really doing a great job of monetizing anyway, why as an investor should I care?

Because Bytedance has built an alternative Chinese ecosystem of news and entertainment apps which, while smaller, now rivals Tencent's ecosystem for where Chinese users will go to kill time on their phones, where advertisers look to spend ad yuan online and where media or influencers look to distribute content. They've done the hard work and built up a lot more than just a foothold (see chart above). Whatever direction they choose to take things from here the next steps will be easier than the previous ones, they have momentum. Tencent has a nimble and dangerous independent competitor of scale in the local market eating up time from their pan-entertainment empire. That's what investors should be concerned about. The $75 billion* USD problem.
Matthew Brennan is a speaker at the China Speakers Bureau. Do you need him at your meeting or conference? Do get in touch or fill in our speakers' request form.
Are you looking for more internet experts at the China Speakers Bureau? Do check out this list.
Please follow and like us: