Twenty-five years ago Chinese academics sent their first online message and since then the internet has changed China beyond recognition. Despite efforts by the government to keep freedom of speech in check, China´s internet users are freer than ever. A few of our speakers are key experts in this field.
Now Alibaba, JC.com and many others prepare for the IPO, the questions broaden, not only focusing on China´s development, but also zooming in on the question what China´s internet companies are going to do on a global market.
Matthew Brennan is a well-known speaker and writer on the topics of WeChat and the China digital ecosystem.
He is regularly quoted in international media (The Economist, Bloomberg, Forbes, The Financial Times, BBC, TechInAsia). His company organizes China's largest WeChat marketing conference series for international companies.
Matthew's company China Channel is a China-focused tech consultancy and research firm. He holds 13+ years on the ground entrepreneurial experience in mainland China. Co-host of the China Tech Talk podcast produced together with Technode, China's largest English language tech media.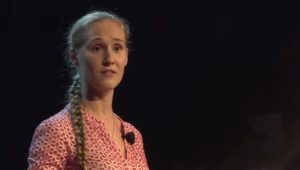 Ashley Dudarenok is a China marketing expert with 12 years of professional experience in China. Ashley is fluent in Mandarin, Russian, German and English.
Ashley is a China marketing expert, serial entrepreneur, professional speaker, bestselling author, vlogger, podcaster, media contributor and female entrepreneurship spokesperson. She is the founder of several startups, including social media agency Alarice.com.hk and resources & training company ChoZan.co.
Ashley is a member of Alibaba's Global Influencer Entourage and works directly with a Tencent core founder to conquer Western social media. She runs Asia's #1 entrepreneurship vlog at www.youtube.com/c/AshleyTalksChina. She's also the world's #1 China marketing blogger at AshleyTalks.com.
For Ashley's recent contributions on China, click here.
Kaiser Kuo is one of the thought leaders when it comes to the internet in China. As an American-Chinese he was formerly director of international communications at the Chinese search engine Baidu and now the host of the Sinica podcast at China-focused media startup SupChina. He has a longstanding reputation as journalist, bridging the gaps in perception between China and the rest of the world.
You can read some of his contributions here.
William Bao Bean is Investment Partner at SOS Ventures and Managing Director of Chinaccelerator, the first and longest-running startup accelerator program in China based out of Shanghai, assisting 150 startups to discover a future.
SOSventures
is a US$700m+ evergreen fund known as the "Accelerator VC" with six partners running five global accelerator programs: HAX for hardware in Shenzhen, Indie.bio for biotech in San Francisco and Ireland, Food-X for food in New York and
Chinaccelerator
for Internet in Shanghai.  SOSventures invests in over 140 companies per year and over its 22 years has a net realized IRR of 36% putting it in the top 3% of VCs in the world.
The focus is on Internet, helping companies from China and across Asia attack the global market and companies from across the world enter China and SE Asia.
Are you interested in having one of our internet experts as a speaker? Do get in touch.
Please follow and like us: