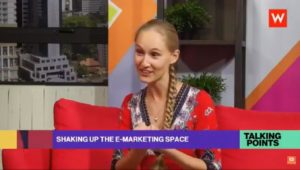 China-vlogger Ashley Dudarenok explains at Malaysian TV how China changed her, and how she developed into a personal brand, working at social media. And of course: Much about the new retail, e-commerce and developing opportunities in China.
Ashley Dudarenok is a speaker at the China Speakers Bureau. Do you need her at your meeting or conference? Do get in touch or fill in our speakers' request form.
Are you looking for more experts on e-commerce at the China Speakers Bureau? Do check out this list. 

Please follow and like us: