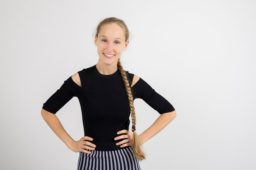 China internet giant Alibaba struck a major deal last week with Russia's  Mail.ru – one of Russia's leading tech and media conglomerates that is already called Russia's Alibaba. A smart move says Russian Ashley Dudarenok, a veteran marketer on China's e-commerce and author of Unlocking the World's Largest E-market: A Guide To Selling on Chinese Social Media in the China Economic Review.
The China Economic Review:
Alibaba has invested more than $4 billion in Southeast Asian e-commerce group Lazada and other leading tech players in recent years. In June, the company posted that it had bought a stake in Turkey's local leader Trendyol, while Amazon is still fumbling with the launch of a Turkish service. In India, Alibaba recently invested in digital payments platform Paytm, granting in exchange access to its cloud infrastructure.

Alibaba's experience building China's e-commerce market effectively from scratch makes it uniquely suited to entering these markets, according to Ashley Dudarenok, a Chinese digital marketing consultant who is herself a Russian national.

"They are aware that there is not much infrastructure in markets like India and Turkey, and they know exactly how to deal with this sort of aspirational consumer base," says Dudarenok. "Along with countries in Southeast Asia, Russia is one such market."

It may be still be poor by Western standards, but Russia has the largest population in Europe and an emerging middle class that offers significant growth potential. As elsewhere, Alibaba is planting its seeds early, ready to reap the rewards when the consumer market matures.
More in the China Economic Review.
Ashley Dudarenok is a speaker at the China Speakers Bureau. Do you need her at your meeting or conference? Do get in touch or fill in our speakers' request form.
Are you looking for more experts on e-commerce at the China Speakers Bureau? Do check out this list.

Please follow and like us: