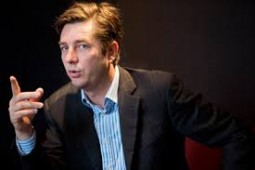 China's luxury travelers are high on the agenda of the tourism industry, and Rupert Hoogewerf, publisher of the Hurun China Rich List, sees a few major trends. Family trips are emerging as a preference, and WeChat groups of alumni of key universities a forgotten way to connect to the luxury travelers, he tells in the South China Morning Post.
The South China Morning Post:
Rupert Hoogewerf, CEO of the Hurun Report – a research, media and investments business – said that family travel was the third most popular holiday "theme" with high-net-worth individuals and ultra-high-net-worth Chinese travellers.

Speaking to the luxury travel brands attending the event also confirmed for us that pleasing the "luxury little emperors" – children – is just as important as anticipating the needs of adult VIP guests…

During the panel discussions, Hoogewerf also referred to an untapped resource – the alumni of top Chinese and international universities and their WeChat groups.

For example, if a former student at Shanghai's Fudan University – or a Chinese alumnus of a leading overseas university recommends a luxury travel experience, then the rest of his or her peers are highly likely to want to try it for themselves.

His comments highlighted the fact that there are still underused methods for connecting directly with holiday firms' target market of China's affluent travellers.
More at the South China Morning Post.
Rupert Hoogewerf is a speaker at the China Speakers Bureau. Do you need him at your meeting or conference? Do get in touch or fill in our speakers' request form.
Are you looking for more experts on luxury at the China Speakers Bureau? Do check out this list.
Please follow and like us: