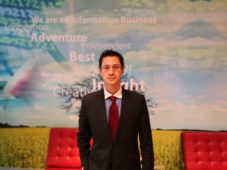 Apple was already losing ground to domestic mobile phone makers, but the economic downturn and patriotism towards Huawei will make the US giant even more vulnerable, says business analyst Shaun Rein, author of The War for China's Wallet: Profiting from the New World Order to the BBC.
BBC:
In the view of Shanghai-based Shaun Rein, Tim Cook is right to blame China. The founder of the China Market Research Group tells us he is very worried about the state of the Chinese economy: "It's the absolute worst I've seen in the 20 years I've been in China. Everything has really stalled in the last quarter."

And he says that fall in consumer confidence, coupled with the growing trade war with the United States, has made people more nationalistic about the phones they buy.

"There's a lot of pride in buying Chinese products made by Chinese for Chinese. After the United States got Canada to arrest the CFO of Huawei that caused a lot of Chinese to be angry. And so a lot of Chinese consumers in a show of patriotism are saying let's not buy Apple let's buy Huawei and show support for the Chinese state."

Even if those trade tensions ease, it is hard to see Chinese phone buyers turning back to Apple in large numbers now the spell has been broken.
Shaun Rein is a speaker at the China Speakers Bureau. Do you need him at your meeting or conference? Do get in touch or fill in our speakers' request form.
Are you looking for more experts on luxury goods at the China Speakers Bureau? Do check out this list.
Please follow and like us: