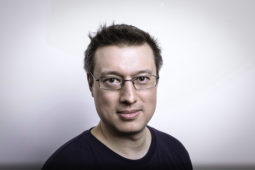 Bureaucratic rules have hampered China's access to international talents, for example because of troublesome rules on visas for experts. But Hainan is going to do this better, says innovation expert and managing director of the Chinaccelarator in Shanghai William Bao Bean to the South China Morning Post.
The South China Morning Post:
Another key piece of the start-up puzzle is access to talent. While Hainan introduced a visa free policy in May 2018, allowing visitors from 59 countries – including the US, the UK, France, Germany, and Japan to stay for up to 30 days – a tech hub it needs more engineers, not beachgoers.

So the red tape previously involved in getting a working visa has been streamlined for professionals. "If you're a foreigner without a bachelor's degree and you want to start up something in China, it's almost impossible for you to get a working visa in big cities like Beijing, but it's possible to get one in Hainan," said William Bao Bean, a general partner at SOSV.
More in the South China Morning Post.
William Bao Bean is a speaker at the China Speakers Bureau. Do you need him at your meeting or conference? Do get in touch or fill in our speakers' request form.
Are you looking for more experts on innovations at the China Speakers Bureau? Do check out this list.
Please follow and like us: