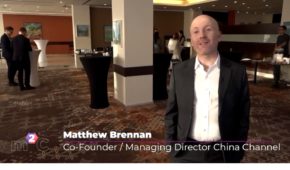 Fighting Alibaba on e-commerce is a tough struggle, but Tencent's WeChat is clearly delivering on improving its shopping environment, even when it does not beat Alibaba, says Tencent watcher Matthew Brennan to TechNode.
TechNode:
[T]he latest update seems to fit with Tencent's aim to make mini-programs easy to use. It's "very much in line with what they said they would do," says Matthew Brennan, co-founder of China Channel.

"The whole mini-program initiative is about helping startups, helping more businesses," Brennan told TechNode. That applies to e-commerce as well. Just a few years ago, WeChat "wasn't a very natural environment" for online shoppers, said Brennan. Now the whole in-app retail experience has become much smoother thanks to pushes from Tencent.

Brennan doesn't see the company's e-commerce initiative as a direct competitor to Alibaba. Instead, like the "runaway hit" platform Pinduoduo, WeChat is finding new models "to let social e-commerce flourish."

And fast-growing mini-programs, launched in January 2017, happen to be a convenient tool for alternative means for growth. As of the second quarter of 2018, Tencent reported that WeChat hosted over 1 million mini-programs on its platform, a 72% jump from the same period in 2017. Total users reached 600 million, with close to one half accessing them four to six times a day.
Matthew Brennan is a speaker at the China Speakers Bureau. Do you need him at your meeting or conference? Do get in touch or fill in our speakers' request form.
Are you looking for more experts on e-commerce at the China Speakers Bureau? Do check out this list.
Please follow and like us: