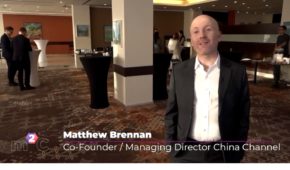 Chinese surveillance technology, especially social credit systems and facial recognition, is seen by Western media as a final end to privacy. But Tencent watcher Matthew Brennan sees this innovation works differently on the ground, in China, he explains in Metro.
Metro:
'There's been a lot written of very scary, negative coverage regarding social credit in China,' says Matthew Brennan, a China-based technology expert.

'The reality on the ground is very different to what is being reported.' Brennan believes Chinese citizens do have privacy – 'but it's difficult to explain how much'.

He draws comparisons with credit score checking systems in the US and UK, which bring in oodles of data from different sources to assess how creditworthy an individual is.

'These credit score systems in developed markets also monitor consumers,' he says. He believes that China is simply embracing technology in new ways.

Large tech companies in China are rolling out new ways of utilising personal data to carry out everyday tasks – from checking in to flights to paying for items in shops…

The country was among the first to dally with foldable smartphones, and has recently seen smartphones with projectors built-in come to market. But in the near future it will see ticketing for its subway using facial recognition to make payments become more widespread.

Brennan has even demonstrated on his Twitter feed the ability to check in for flights and check out at supermarkets using facial recognition, tied to government ID cards.

'It's cropping up all over China in different scenarios, some of which are payment related, some of which aren't,' he says.

This may seem like anathema to a western audience, but in China it's the norm. 'It's got a much broader acceptance amongst society,' Brennan says.
Matthew Brennan is a speaker at the China Speakers Bureau. Do you need him at your meeting or conference? Do get in touch or fill in our speakers' request form.
Are you looking for more experts on innovation at the China Speakers Bureau? Do check out this list.
Please follow and like us: