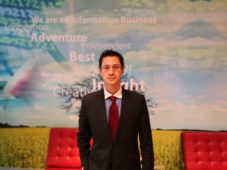 Starbucks found itself in hot water as the protesters turned against Maxim, the major franchise holder of the coffee outlet in Hong Kong. When it has to choose between Hong Kong and Beijing, Starbucks will pick China's central government, says business analyst Shaun Rein according to Fortune.
Fortune:
For Starbucks, the politicization of their Hong Kong stores comes at an inopportune moment, as they plan further expansion into China in the face of new, homegrown competition.

The approximately 170 Starbucks outlets in Hong Kong pale in comparison to mainland China, where Starbucks has already opened 4,000 stores in over 160 cities, with plans to reach 6,000 outlets by 2022. And unlike in Hong Kong, Starbucks fully owns its outlets in China.

Starbucks is increasingly staking its financial future on growth in the Chinese market. Starbucks Chairman Howard Schultz said in 2017 that as the Chinese market expands, the company would become less dependent on U.S. business. "China will become a much more important component of the financial results of Starbucks," Schultz said.

This means that as the protests in Hong Kong forge on, Starbucks' main concern may be to appease authorities in the Chinese government. Shaun Rein, the managing director of China Market Research, recently told the Financial Times that Starbucks "can't do anything to alienate Beijing."
Shaun Rein is a speaker at the China Speakers Bureau. Do you need him at your meeting or conference? Do get in touch or fill in our speakers' request form.
Are you looking for more experts to manage your China risk at the China Speakers Bureau? Do check out this list.
Please follow and like us: