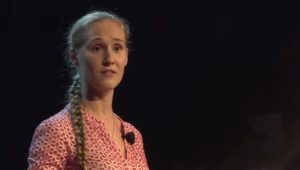 Zhihu, China's popular Q&A site comparable to Quora, can be a good place to launch your product, says China marketing expert Ashley Dudarenok at the Jing Daily. But the content-driven platform needs – not surprisingly – also a content-driven strategy, she explains.
Jing Daily:
 "Brands on Zhihu need to be able to provide knowledge-driven content, and not be self-promotional. This is how they will reach the consumers who use it," says Ashley Galina Dudarenok, founder of research platform ChoZan.co.
A focus on knowledge — not sales — is the key to success. For brands launching on Zhihu, you should be seeking to build trusted relationships with the platform's users. "Don't just sell your product or brand," Dudarenok says, "These consumers want to hear your in-depth expertise. For example, if you're a cosmetics brand, don't just talk about what the product is, but how it is made, and where the ingredients come from."

Ensure there is a trusted personality attached to the brand and keep your audience in mind.
Ashley Dudarenok is a speaker at the China Speakers Bureau. Do you need her at your meeting or conference? Do get in touch or fill in our speakers' request form.
Are you looking for more marketing experts at the China Speakers Bureau? Do check out this list.
Please follow and like us: