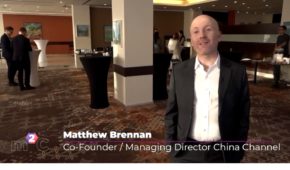 Tencent might still dominate social media in China with WeChat and QQ, but competition is heating up, and the internet giant is preparing for more competition, says Tencent watcher Matthew Brennan in Asia One.
Asia One:
"WeChat and QQ are like huge ships … too big to change course to catch a new trend before others," said Matthew Brennan, managing director of consulting firm China Channel.

WeChat and QQ both saw quarter-on-quarter declines in monthly active users in September, while in the same month Chinese netizens spent 42 per cent of their online time using Tencent apps, down 4.2 per cent from the same month last year, according to a report from Chinese data analytics firm Quest Mobile…

Tencent also fends off potential competition by blocking access to its ubiquitous WeChat, which has resulted in accusations of monopoly practices.

Early this year, links to three social media apps – Matong, Duoshan and Liaotianbao – were blocked from opening within WeChat's browser for "containing unsafe content and receiving user complaints", according to Tencent. None of the three potential competitors has been able to pose a serious challenge to WeChat.

"Social applications have a high rate of failure. Hundreds of WeChat challengers fizzle out, but it doesn't mean Tencent can stop trying," China Channel's Brennan said. "Innovations can still appear, often unexpectedly, so it's sensible for a company like Tencent to have new teams out in the field to explore the boundaries."
Matthew Brennan is a speaker at the China Speakers Bureau. Do you need him at your meeting or conference? Do get in touch or fill in our speakers' request form.
Are you looking for more experts on China's digital transformation at the China Speakers Bureau? Do check out this list.
Please follow and like us: