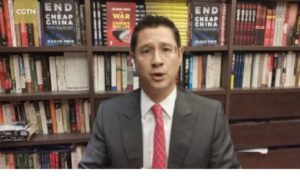 While birds are taking over many international airports, China's second-largest airline company China Eastern has launched a new airliner with a focus on its touristic Hainan. Business analyst Shaun Rein argues this is actually a good idea, even though much of the airline industry is still on its back after the coronavirus crisis, he tells at the BBC.
BBC:
Shaun Rein, founder of the China Market Research Group, said it was actually a good time to start a new airline focused on Hainan.

"Even before Covid, 2020 was the year of domestic Chinese tourism as China wants to focus more on seeing their own country, especially hot spots like Hainan, Yunnan and emerging ones like Gansu."

He added that the US-China trade war has seen "emerging patriotism with Chinese citizens wanting to show their children how great their country is and to teach them more about its heritage".

Meanwhile, ongoing pro-democracy protests in Hong Kong have discouraged many Chinese travellers from visiting the former British colony.

"Hainan itself as a destination is hot right now, especially as the government supports duty-free shopping there. Hainan also has no quarantine or other travel restrictions."
Shaun Rein is a speaker at the China Speakers Bureau. Do you need him at your (online) meeting or conference? Do get in touch or fill in our speakers' request form.
Are you looking for more strategic experts at the China Speakers Bureau? Do check out this list.
At the China Speakers Bureau, we start to organize online seminars. Are you interested in our plans? Do get in touch.
Please follow and like us: