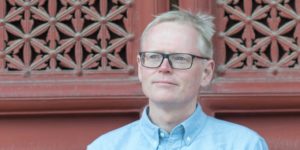 A large number of foreign journalists, mostly Americans, got kicked out of China earlier this year, including long-term veteran Ian Johnson. In-depth journalism is now hurt, he tells the Deutsche Welle, as most media organizations have only one or two correspondents in China, who cannot do more than scratch the surface.
Deutsche Welle:
The biggest thing is there will be a lot less in-depth reporting on China. Now, there is a lot of spin, and a lot of people tweeting things and coming up with ways of analyzing things related to China.

However, now there is less "boots-on-the-ground" investigative reporting that involves going out and actually talking to people.

Without that, we lack facts in dealing with China. We end up with just more people who are commenting on China from New York, Washington, London, Berlin and elsewhere.

Most media organizations only have one or two correspondents in China, and they are mostly driven by news editors. There is so much news, and correspondents often just end up spending all their time doing news.

You need to have those extra reporters who you can send off to do investigations, and I think those are exactly the people who are leaving China. In other words, China used a very measured way to target American journalists. While the US expelled dozens of Chinese journalists, China achieved a lot more with its expulsion of American journalists.

It will obviously be more challenging. We will need more Chinese language skills and people who can read Chinese really well. I think we will need more Chinese sources and look at different media as well as academic journals. It will require even more trustful engagement with Chinese sources than in the past.

Journalists will become a little bit like sociologists, who just have quantitative methods but not qualitative methods. You can use data but you are not going to be able to do that many on-the-ground interviews.
Ian Johnson is a speaker at the China Speakers Bureau. Do you need him at your (online) meeting or conference? Do get in touch or fill in our speakers' request form.
Are you interested in Ian Johnson's most recent stories? Do check out this list.
At the China Speakers Bureau, we start to organize online seminars. Are you interested in our plans? Do get in touch.
Please follow and like us: