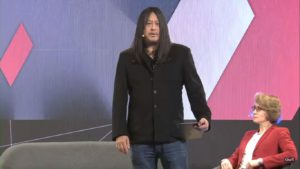 China watcher Kaiser Kuo opens a panel on innovation in China at the (pre-corona) AMR Festival 2019 discussing how the West had flipping narratives on how the technology works in an authoritarian climate. And both say more about the China observers in the West than China itself, Kaiser argues.
Kaiser Kuo is a speaker at the China Speakers Bureau. Do you need him at your now online conference? Do get in touch or fill in our speakers' request form.
Are you looking for more experts on innovation at the China Speakers Bureau? Do check out this list.
Please follow and like us: