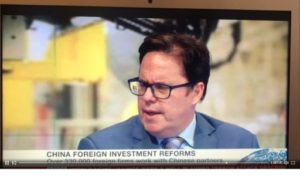 China's automotive industry has traditionally taken a backseat compared to global competitors, but is planning a major overtake when it comes to pushing startups on self-driving, says China lawyer Mark Schaub in the Asia Nikkei. "In China, if you always wait till the law comes into effect, you are six months to a year behind what the regulators are saying," Schaub said.
The Asia Nikkei:
Analysts see authorities' willingness to allow aggressive experiments for new technology as a major advantage in China's fierce competition with the U.S. for the most advanced autonomous driving technology, which many believe will change the automobile industry.
Mark Schaub is a speaker at the China Speakers Bureau. Do you need him at your (online) meeting or conference? Do get in touch or fill in our speakers' request form.
Are you looking for more stories by Mark Schaub? Do check out this list.
Please follow and like us: