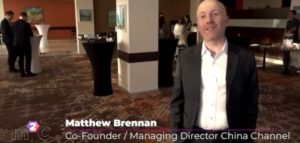 When Zhang Yiming, founder and CEO of successful internet giant Bytedance, left last week his post, speculations on a relation with the government crackdown on internet firms was easily made. Internet analyst Matthew Brennan, who wrote a book on Bytedance, says there might be a link, but different from what was mostly suggested, he says in Marketscreener.
Marketscreener:
People who work with him say Mr. Zhang is introverted and prefers engineering over handling government relations. ByteDance is expanding into online shopping and education, areas that have come under fresh government scrutiny recently, and the increased government engagement would be unappealing for Mr. Zhang, one senior employee at the company said.

"It's always been the case that a big part of any top CEO's job in China is government relations, and I doubt Yiming is very comfortable schmoozing with officials," said Matthew Brennan, a China tech analyst who has published a book on ByteDance.

Mr. Brennan said ByteDance's overall strategy was unlikely to change and Mr. Zhang had long ago started preparing for a transition. Over the past two years, the founder has gradually transferred management responsibilities to other staff, appointing leaders for its China operations, Mr. Brennan said.

Most recently, Shou Zi Chew, the chief financial officer, was named CEO of TikTok.

Mr. Zhang steered the company through turbulent times in the U.S. The U.S. government last year investigated whether TikTok poses a risk to national security over concerns that China could have access to the personal data of American users; the Trump administration issued an executive order last year that would ban the app unless it found an American buyer.

The order was never enforced and the Biden administration in February shelved plans requiring the sale.

Mr. Brennan said ByteDance would lose a leader known for his cool head and persistence.

"That really helped last year with them holding out and not selling TikTok — perhaps another CEO would have been more emotional," he said.
Matthew Brennan is a speaker at the China Speakers Bureau. Do you need him at your (online) meeting or conference? Do get in touch or fill in our speakers' request form.
Are you looking for more internet experts at the China Speakers Bureau? Do check out this list.
Please follow and like us: