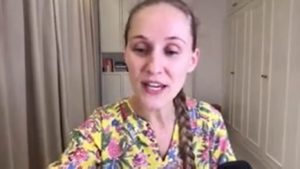 China's sportswear giant Li-Ning got into hot water when netizens got upset about a possible new fashion line, looking very similar to Japanese military style. Marketing guru Ashley Dudarenok gives in Campaign Asia some advice on how to deal with such a PR crisis. Li-Ning has not yet responded
Campaign Asia:
When Campaign reached out to China marketing expert, founder of Alarice and ChoZan, Ashley Dudarenok, on how the brand should manage this PR crisis, she believed that "silence is not a particularly wise choice at this time, but rather a response should be made as soon as possible".

She added: "In particular, if Li-Ning as a local national brand continues to delay a response, the negative sentiment among Chinese consumers may fester even more dramatically. Li-Ning's failure to respond to the market will continue to raise questions as to whether the brand's design crisis is deliberate".

Dudarenok offered more advice for Li-Ning on how to resolve the issue. Firstly, she said the brand should monitor public opinion by identifying the exact problems and to what extent they have developed. Then, the brand should react quickly and show a serious attitude about this issue. This is to "calm the immediate negative sentiment in time to avoid further development and festering". Finally, Li-Ning should take practical action to control public opinion and avoid further furore. "

[The brand should] provide a sincere explanation of the problems in the design of the garment and apologise for the negative impact," said Dudarenok. "To avoid another PR crisis, it is important to respond rather than just trying to cover up the incident."
Ashley Dudarenok is a speaker at the China Speakers Bureau. Do you need her at your (online) meeting or conference? Do get in touch or fill in our speakers' request form.
Are you looking for more consumer experts at the China Speakers Bureau? Do check out this list.
Please follow and like us: