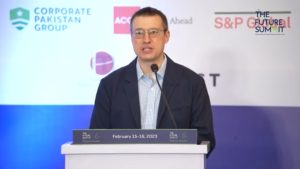 Tech investor William Bao Bean, managing director of Orbit startups, shares the major stories he learned from the tech revolution in China, at a Pakistan conference. "The government chooses to go out of the way of change," he tells his audience. Why startups do not need to be squeezed between China and the US.
William Bao Bean is a speaker at the China Speakers Bureau. Do you need him at your meeting or conference? Do get in touch or fill in our speakers' request form.
Are you looking for more innovation experts at the China Speakers Bureau? Do check out this list.
Please follow and like us: