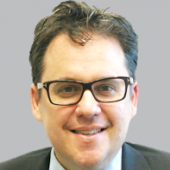 China is diving fast into self-driving cars. But while cybersecurity has become a major issue in IT, in the combination of self-driving cars, cybersecurity is not getting the attention it deserves, says Shanghai-based lawyer Mark Schaub on the China Law Insight, focusing on the legal risks and the actions the Chinese government did take.
Mark Schaub:
Beginning late 2017, China appears to have sped up its efforts to establish a regulatory regime for self-driving cars but still lags slightly behind other leading jurisdictions.

The importance of government policy on self-driving cars is clear. Government has three main roles in regulating the development of self-driving cars. Firstly, it will need to balance the interests of the public with those of the industry; secondly, the government will have a role to facilitate greater collaboration within the industry; and thirdly, government will have a responsibility to establish and ensure a safe information-sharing environment. [22] As such the Chinese government's efforts to establish a regulatory regime for self-driving cars is very welcome.

In addition, industry can also play an important role in the development of policies for self-driving cars in this fast moving environment. Examples include the Alliance of Automobile Manufacturers and the Association of Global Automakers which published the Framework for Automotive Cybersecurity Best Practices in January 2016 which is referenced by the US NHTSA Best Practice. It is likely that the Chinese auto industry will in the near future also play a more active role in the evolution of China's regulatory regime for self-driving cars. This will include in particular the creation and formation of guidelines.
A thorough international overview at the China Law Insight.
Mark Schaub is a speaker at the China Speakers Bureau. Do you need him at your meeting or conference? Do get in touch or fill in our speakers' request form.
Are you looking for more stories by Mark Schaub? Do check out this list.
Please follow and like us: