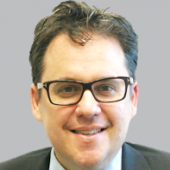 China is leading the market of self-driving cars, because its size and the aggressive way the government is paving the road, literally, says Shanghai-based lawyer Mark Schaub to the China Law Insight. But investing in China offers not only huge opportunities, the challenges are equally gargantuan.
Mark Schaub:
China will be too big for international autonomous car suppliers and service providers to ignore. Biggest automotive market, continued strong growth, right infrastructure, ability for government to implement, early adopter consumers, popularity of car sharing and sharing economy, new and innovative companies on the rise all point to China being pivotal to the development of autonomous cars.

Also as China's share of the world economy rises and it becomes the largest economy it may well be that for a company to be "global" in the autonomous car sector then you will also need to "win" in China.

However, it will not be easy for these international companies though – China will be a major opportunity but also a major challenge.

Time and time again international companies have underestimated the competitiveness of the Chinese market – it can be crowded – both international and home grown Chinese competitors bitterly fight it out. In addition as the Chinese economy is now so big even niches are worth fighting over.

In addition to business competition international companies will also have to contend with regulatory controls in China and in particular restrictions on foreign investments in specific sectors.

As the world's largest auto market China's number of cars and strong growth makes it a jurisdiction central to business strategy. It may be that if you are not present in China then you may not be able to succeed globally.

International companies already with a presence in China are deepening their footprint in China to ready themselves for the new opportunities that autonomous vehicles will provide. For many this will involve setting up their first JVs (even if they have had WFOEs for decades in China) or by cooperating with domestic companies that have expertise or licenses in restricted sectors. There will be opportunities for WFOEs but these are unlikely to be the most important or lucrative businesses. Accordingly for many investors success will necessitate working with Chinese partners – whether they be fellow shareholders or cooperative partners.
More details at the China Law Insight.
Mark Schaub is a speaker at the China Speakers Bureau. Do you need him at your meeting or conference? Do get in touch or fill in our speakers' request form.
Are you looking for more experts on managing your China risk at the China Speakers Bureau? Do check out this list.
Related articles
Please follow and like us: