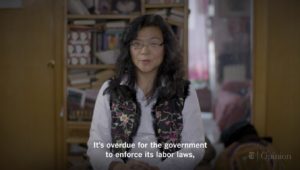 Author and journalist Zhang Lijia, who recently published Lotus: A Novel on prostitution in China, will move to London from Beijing early May. Currently, she is finishing her upcoming book about left-behind children from migrant workers in China.
She will join her both daughters who already started studies in the UK. That means her availability in Europe will become easier.
You can read more of her stories here.
Do get in touch when you need her at your meeting or conference.


Please follow and like us: