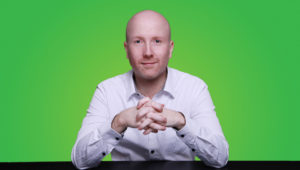 In China, Tencent's WeChat became the leading messaging app, but  – unlike many think in the West – it is not government censorship that kept international competition at bay, says WeChat expert Matthew Brennan in The National. Also in other countries, local messaging apps prove to be stronger.
The National:
In its native China, Tencent is a household name responsible for an app that has become a part of daily life – it's called WeChat ("Weixin" in Mandarin).

"It's the universal connector in China," says Matthew Brennan, who is writing a book on the history of WeChat, and regularly gives presentations about the app. "It's the pipework for information. Everyone uses it, and people open WeChat around 40 to 50 times a day."

WeChat has more than a billion users and has features such as messaging, video conferencing, a social news feed, e-commerce, payment functions, smart city apps and transport booking, and much more.

Mr Brennan believes it's a common misconception – reported recently in the likes of The Guardian newspaper in the UK for example – that WeChat came to dominate in China because of state censorship of Western social media like Facebook and Instagram.

"If you look at Line in Japan, or Kakao in South Korea, or Zalo in Vietnam, it's been strong local competitors in Asia that have won," Mr Brennan says, referencing the dominant messaging apps used in different Asian countries.

"It's winner takes all, and WeChat won [in China]," he says.

Tencent is the world's fifth-largest tech company by market capitalisation, overtaking Facebook this year and sitting behind only Apple, Alphabet, Microsoft and Amazon. It has flourished, mostly domestically, through the likes of WeChat, its app store and content provision with Tencent Video and Music, but in another important domain it has become a powerful player on a global scale.
Matthew Brennan is a speaker at the China Speakers Bureau. Do you need him at your meeting or conference? Do get in touch or fill in our speakers' request form.
Are you looking for more internet experts at the China Speakers Bureau? Do check out this list.
Please follow and like us: