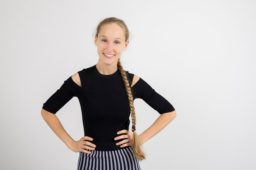 Your number of followers might be an important metric for popularity, but figuring out who are fake or not is tough, in China, even more than elsewhere, says marketing expert Ashley Dudarenok. And at Weibo the problem is even tougher, she tells at Abacus News.
Abacus News:
"On Weibo, fake fans are a very big problem," said Ashley Dudarenok, founder of Chinese social media marketing agency Chozan. Pop idols in China, many of whom gained fame through various singing competition shows, are known to compete with each other to get more fans, she added…

It's not just celebrities that are using fake followers, either. Even government-linked social media sites were warned to stop engaging in the practice.

Not all bots are created equal. Some are simple bots that are easy to spot. More expensive and harder-to-detect fakes might come from click farm factories with thousands of connected phones.

"It's very difficult to distinguish them from real users. They are using phones and apps like real users," said Dudarenok.

Weibo and other social platforms have been trying to fix the problem.

In February, Weibo promised to support the government in cracking down on fake engagement for celebrities. It has also been changing algorithms to weed out the fakes. The platform now limits the number of shares and likes shown on posts to 1 million.

However, the problem might not be so easy to fix. Weibo is different from Twitter because it hosts a lot of bloggers and promoted content, Dudarenok explained.

Weibo owes a lot of its popularity to the type of content put up by creators, many of whom are getting paid by specific brands. To attract those brands, influencers are incentivized to keep their follower counts high.
Ashley Dudarenok is a speaker at the China Speakers Bureau. Do you need her at your meeting or conference? Do get in touch or fill in our speakers' request form.
Are you looking for more marketing experts at the China Speakers Bureau? Do check out this list.
Please follow and like us: