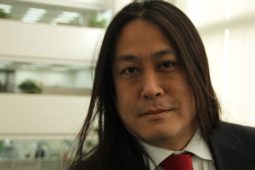 When Google entered the China market in 2006 it notified its users they are looking at a censored search engine. The government hated it, says Kaiser Kuo, former head international communication of competitor Baidu to the Go Tech Daily.
Go Tech Daily:
Central to that decision by Google management was a wager that by serving the market—even with a censored product—they could broaden the horizons of Chinese consumers and nudge the Chinese world-wide-web towards increased openness.

At initial, Google appeared to be succeeding in that mission. When Chinese customers searched for censored information on google.cn, they saw a notice that some benefits experienced been eradicated. That community acknowledgment of internet censorship was a initially between Chinese search engines, and it was not popular with regulators.

"The Chinese government hated it," claims Kaiser Kuo, former head of global communications for Baidu. "They in comparison it to coming to my household for supper and stating, 'I will concur to consume the meals, but I really do not like it.'" Google hadn't requested the govt for permission just before employing the notice but wasn't ordered to eliminate it. The company's international prestige and technical knowledge gave it leverage. China may well be a promising current market, but it was nevertheless dependent on Silicon Valley for expertise, funding, and know-how. Google required to be in China, the contemplating went, but China wanted Google…

"[Chinese officials] have been truly on their back foot, and it appeared like they could possibly cave and make some sort of accommodation," says Kuo. "All of these folks who apparently did not give significantly of a damn about world-wide-web censorship right before have been really offended about it. The total internet was abuzz with this."
Kaiser Kuo is a speaker at the China Speakers Bureau. Do you need him at your meeting or conference? Do get in touch or fill in our speakers' request form.
Are you looking for more media experts at the China Speakers Bureau? Do check out this list.
Please follow and like us: