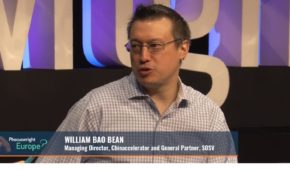 From a cash country, where transactions were done by moving plastic bags with money between bank branches, China has turned into a leading force in fintech or financial technology. Mobile payments are standard. Bitcoins and blockchain technology found in China early adopters. Social media have – more than anywhere in the world – adopted payment systems to facilitate online trade.
Speakers at the China Speakers Bureau are in the forefront of those developments. They not only know who fintech is changing China, but also how these new technologies will conquer the rest of the world. For the traditional financial institutes there is only one way: adapt or perish.
A selection of our key experts:
William Bao Bean is Investment Partner at SOS Ventures and Managing Director of Chinaccelerator, the first and longest-running startup accelerator program in China based out of Shanghai, assisting 150 startups to discover a future.
SOSventures
is a US$700m+ evergreen fund known as the "Accelerator VC" with six partners running five global accelerator programs: HAX for hardware in Shenzhen, Indie.bio for biotech in San Francisco and Ireland, Food-X for food in New York and
Chinaccelerator
for Internet in Shanghai.  SOSventures invests in over 140 companies per year and over its 22 years has a net realized IRR of 36% putting it in the top 3% of VCs in the world.
The focus is on Internet, helping companies from China and across Asia attack the global market and companies from across the world enter China and SE Asia.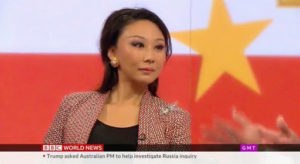 China has emerged as the second-largest economy in the world but has a hard time telling the world its story. Dr. Shirley Ze Yu is one of the very few exceptions in profiling herself as a solid China-voice, giving an alternative viewpoint on a mostly Western take on the developments of China and the world economy. Shirley Ze Yu is LSE scholar, fellow at Harvard Kennedy School and former Chinese national television (CCTV) news anchor Shirley Ze Yu.
She was vice President of strategies and innovation of Xin Yuan Group (NYSE  and HKEX-listed), in charge of supervising and building two fintech (blockchain) startups. One of the blockchain companies was ranked in global top 5 in 2017 by patent numbers. She was also the deputy director of the Xin FIntech center under the Tsinghua PBOC School of Finance and co-led teams to draft policy white papers for the Chinese central bank on Fintech reforms.
She is a frequent guest on BBC News on China. She is a column contributor to the FT, and South China Morning Post. She is also a keynote speaker at leading global think tanks including the Chatham House, Asia Society, the Wilson Center, Harvard Kennedy School and the LSE, among many.
You can read her stories here.
Matthew Brennan is a well-known speaker and writer on the topics of WeChat and the China digital ecosystem.
He is regularly quoted in international media (The Economist, Bloomberg, Forbes, The Financial Times, BBC, TechInAsia). His company organizes China's largest WeChat marketing conference series for international companies.
Matthew's company China Channel is a China-focused tech consultancy and research firm. He holds 13+ years on the ground entrepreneurial experience in mainland China. Co-host of the China Tech Talk podcast produced together with Technode, China's largest English language tech media.
You can read some of his recent articles here.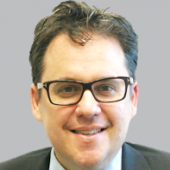 Mark Schaub is a London-based lawyer with over two decades of China experience under his belt.
"In China, nothing is impossible … nothing is easy."
Mark Schaub is a prolific speaker who wastes no time in avoiding the real challenges in doing business in China.
As a lawyer he had extensive experience in negotiating deals, firing people and otherwise dealing with the ignorance of companies entering the Chinese business minefield.
Mark Schaub has 20 years of legal experience in China and was the first foreign lawyer to enter a Chinese law firm.
You can read some of his recent articles here.
Ben Cavender is a senior analyst with The China Market Research Group (CMR) focusing on strategic planning and brand positioning, including the emergence of the cashless society.
He graduated from Cornell University with a BA in Government and Asian Studies. He became interested in China and Chinese language at Phillips Exeter Academy and subsequently came to China in 2000 to study at Qinghua University and was fascinated with the country's dynamism. He worked with the US-China Business Council and Princeton in Asia, helping American companies enter China.
Kaiser Kuo is the former director communication of China´s largest search engine Baidu. In China´s battle between the internet giants, Baidu is one of the leading forces, using innovation as a key competitive tool. For artificial intelligence, the internet of things Baidu invests in basic research.
To keep tracking among the often spoiled internet users in China, keeping up with consumer demand is equally important. With his American background, Kaiser Kuo is a major bridge building on the internet discussion, connecting China to the outside world.
Kaiser Kuo is currently based in NC, USA.
You can read about hit online activities here.
Shaun Rein, managing director of the China Market Research Group (CMR)
He is the author of The End of Copycat China: The Rise of Creativity, Innovation, and Individualism in Asia, his second agenda-setting book on China.
Shaun Rein is one of the world's recognized thought leaders on strategy consulting in China. His book ´The End of Cheap China. Economic and Cultural Trends that Will Disrupt the World´, published in 2012, solidified his reputation of challenging established classic ways to frame China.
Shaun Rein is based in Shanghai, China.
You can read some of Shaun´s recent contributions here.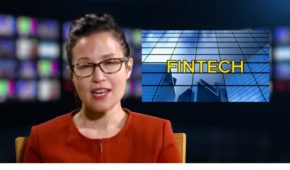 Sara Hsu is an expert on China's urbanization, finance, fintech technology and 5G.
She joined in 2019 SupChina, the leading podcast on China, as a columnist on financial technology.
Sara Hsu travels from New York
You can read some of her recent articles here.
Zhang Ying is professor on Entrepreneurship and Innovation at Rotterdam School of Management, Erasmus University.
Zhang Ying can cover a wide range of China related subjects, including Chinese economy and its transition, Chinese firms catching up in the world, Chinese entrepreneurship and digital transformation (fin-tech to  fin-life).
She started early 2017 a partnership between Huawei and RSM on digital education.
In April 2017 Harvard Business School published a case study on Ant Financial, formerly known as Alipay, of the Alibaba Group with Zhang Ying as co-author.
You can read some of her recent stories here.
Please follow and like us: