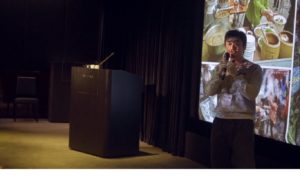 When you run behind social platforms, you always run behind the next generation consumers, says marketing guru Arnold Ma. You have to know what drives change, why China consumers have no legacy and – for example – while old-style supermarkets never took off in China.
Arnold Ma is a speaker at the China Speakers Bureau. Do you need him at your meeting or conference? Do get in touch or fill in our speakers' request form.
Are you looking for more consumption experts at the China Speakers Bureau? Do check out this list.
Is the coronavirus disrupting your China meeting? Do check out if the China Speakers Bureau can help you.
At the China Speakers Bureau we have started to explore WeChat Work as a social platform, next to Twitter, Facebook and LinkedIn. Are you interesting in following us on this journey? Check out our instructions here.
Arnold Ma at BYOB on Next Gen Chinese Consumers from Qumin on Vimeo.
Please follow and like us: