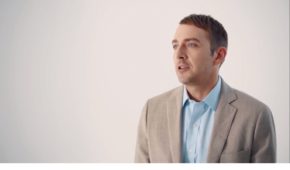 China's Anta bought in 2009 the Italian sports shoe brand Fila for China and plans to take on Nike and Adidas during the 2022 Olympic Winter Games in Beijing. Branding expert Ben Cavender sees Li-Ning and other domestic brands as the first hurdle to take before Anta can really compete globally, he says in the Fair Observer.
The Fair Observer:
"To some extent, it [FILA] is still seen as a cheaper alternative to Adidas and Nike, but Anta has been working hard to create more of an image of a first-choice brand and has been fairly aggressive with its marketing," says Ben Cavender, principal at China Market Research Group. "It has also used brands like FILA to try and move up-market and into streetwear." Financially, the latter strategy seems to be successful…

But the first obstacle to Anta's global ambitions may not be Adidas and Nike but other Chinese brands, particularly Li-Ning, named after the athlete who became a gymnast star at the 1984 summer Olympics in Los Angeles…

"Li-Ning is an interesting case because going back five years, Li-Ning overexpanded its retail footprint in China and tried too hard to copy Nike," says Cavender. "The Li-Ning of 2019 is in a much stronger place. It has embraced being a Chinese brand with unique Chinese design characteristics and has been setting the internet on fire with its streetwear." He notes how Li-Ning had to scale back and reevaluate before achieving a resurgence. Thanks to those efforts, the company is now booming, with profits in the first half of 2019 nearly tripling. Its rise has been reflected in Li-Ning's share price, which has risen around 170% since June 2018, compared to just over 50% for Anta…

Although Anta seems to have positioned itself well, there are still many hurdles ahead to achieve global success. The company is likely to benefit in the run-up to the next Winter Olympics, but it needs to be careful not to repeat the mistakes of Li-Ning and make sure it masters the mainland China market first. "Companies like Nike are effectively marketing organizations that happen to sell shoes, so it is very difficult for an outsider to break into that top position in the market," says Cavender, noting that it may take some time for Anta to be in a position to compete globally.
Ben Cavender is a speaker at the China Speakers Bureau. Do you need him at your meeting or conference? Do get in touch or fill in our speakers' request form.
Are you looking for more branding experts at the China Speakers Bureau? Do check out this list.
Are you looking for speakers at your online event? Do check out our options.
Please follow and like us: