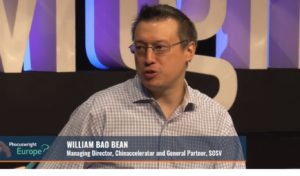 Already before COVID-19, American and Chinese internet giants fought for dominance in the booming market for food and grocery delivery, and the coronavirus crisis has caused another boom in the market, says William Bao Bean, managing director of global venture capital firm SOSV in Shanghai in Marketplace. Having dominance in their home market helps the Chinese players.
Marketplace:
"Ordering groceries online is much more advanced in China than the U.S., and when I say 'advanced,' it's market penetration. I'd say more than double the amount of groceries are ordered in China for delivery versus the U.S.," said William Bao Bean, with the global venture capital firm SOSV in Shanghai.

According to iResearch, the customers it surveyed used grocery delivery services one to two times a week in 2019…

These differences matter, given that U.S. grocery and food apps are now competing against Chinese giants for customers in Latin America and India. This is a global food fight.

"When you look at India, they're definitely going more towards the China model," said Bao Bean, the venture capitalist in Shanghai. "Whereas the U.S., the big-box format, with large parking lots and everybody driving a car, you're simply not going to see that in Southeast Asia and South Asia."

He said Amazon is not doing as well in India compared to Chinese tech firms, and Chinese money is backing Indian startups. A report by the MacroPolo think tank found that Chinese apps overtook U.S. apps in 2019.

Though, Chinese apps are now caught in the political crossfire between China and India.
William Bao Bean is a speaker at the China Speakers Bureau. Do you need him at your (online) meeting or conference? Do get in touch or fill in our speakers' request form.
Are you looking for more experts on digital transformation? Do check out this list.
At the China Speakers Bureau, we start to organize online seminars. Are you interested in our plans? Do get in touch.
Please follow and like us: