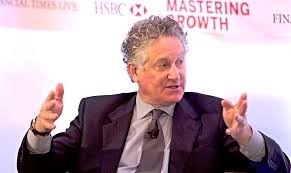 Oracle might have taken over from Microsoft as the potential buyer of Bytedance's Tiktok, any agreement is going to be complicated, says Harry Broadman, a former member of the Committee on Foreign Investment in the United States (CFIUS) at CNN.
CNN:
Even if a consensus is reached on how this partnership should be structured, the Oracle-TikTok agreement will still be incredibly complicated, according to Harry Broadman, partner at Berkeley Research Group and former member of the Committee on Foreign Investment in the United States, the government body that vets certain deals that could give a foreign investor control of a US business.

Tensions between the United States and China are continuing to rise ahead of the US election in November. The US government has taken aim at several Chinese companies — from TikTok to Huawei and Tencent's WeChat — that Trump has accused of threatening national security.

"We're in a different territory where national security issues, particularly with personal information, have risen to the fore," Broadman said.

Chinese state media on Monday pointedly reported that ByteDance would not sell TikTok's US operations to Microsoft or Oracle. State broadcaster CGTN added that ByteDance would not "give the source code" to any US buyers, citing anonymous sources.
Harry Broadman is a speaker at the China Speakers Bureau. Do you need him at your meeting or conference? Do get in touch or fill in our speakers' request form.
At the China Speakers Bureau, we start to organize online seminars. Are you interested in our plans? Do get in touch.
Are you looking for more experts on the ongoing trade war between China and the US? Do check out this list.
Please follow and like us: