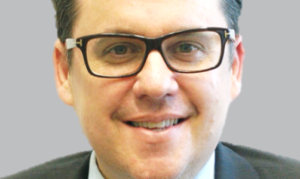 China is gettings its digital agenda for its legislation in order, especially the protection of users' privacy, writes China-lawyer Mark Schaub on the China Law Insight.  He looks at the call for comments on the Interim Provisions on the Administration of Personal Information Protection of Mobile Internet Apps.
Mark Schaub:
The mobile phone is likely to be the greatest point of vulnerability for Chinese consumers. Apps collect (often surreptitiously) massive amounts of data with the Chinese consumer having little inkling as to the purpose or extent to which their data is being processed and shared.

The Provisions signal a very welcome recognition that privacy on devices is important to safeguard privacy rights in real life. The Provisions recognize that standardization of measures and regulations are important so that there is a unified approach by the authorities.

The Provisions set common sense safeguards for personal information and, more importantly, also set out real life means by which to take action against errant Apps.

Although, the Provisions are being circulated for public comment it is unlikely that this will lead to any provisions being watered down. More likely, in the near future, the implementation of the Provisions, accompanied by the introduction of the Personal Information Protection Law, will provide a multi-layered legal system with sufficient teeth to protect personal information in China.
More in the China Law Insight.
Mark Schaub is a speaker at the China Speakers Bureau. Do you need him at your (online) meeting or conference? Do get in touch or fill in our speakers' request form.
Are you looking for more strategic experts at the China Speakers Bureau? Do check out this list.
Please follow and like us: