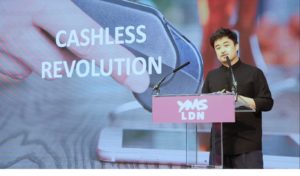 Many brands got into hot water in China after the government started to crack down on online influencers and other celebrities. There is a way to avoid those influences and the risks they pose, says branding expert Arnold Ma in the Jing Daily. Also, non-fungible tokens (NFTs) and gamification should be avoided at this moment, Ma adds.
Jing Daily:
Arnold Ma, the founder and CEO of Qumin, told Jing Daily brands can grow without influencers. He argues that brands should "start building their own channels, leveraging content from creators or using virtual characters to represent the brand and provide audiences with a personality to connect with that is brand owned — taking the risk out of working with influencers and celebrities."

Some brands have avoided the pitfalls of influencer marketing by building engaging marketing campaigns without celebrity testimonials. For example, some brands have replaced influencers with trained sales associates in their live-streaming sessions, and some labels have preferred to feature user-generated content (UGC) to promote product campaigns…

Considering how much young consumers care about global warming and climate change, it is clear that they will prioritize brands that are reducing greenhouse gas emissions. And even luxury shoppers who are less receptive to climate goals are susceptible to peer influence. Therefore, brands should stay away from such endeavors that bring questionable results.

"NFTs and gamification are red herrings here – no brand needs it, especially not in the present," said Ma. "Gamification is a great campaign mechanic, but it is not the only one. NFTs will be useful in the future as we become more metaverse ready."

In Ma's opinion, brands could use metaverse instances "to scale customer service for VIPs" or employ NFTs to design "unique loyalty schemes that are non-fungible for each individual customer." However, he rightfully argues that these concepts are "very theoretical, and it is certainly not needed for success in China right now."
Arnold Ma is a speaker at the China Speakers Bureau. Do you need him at your (online) meeting or conference? Do get in touch or fill in our speakers' request form.
Are you looking for more branding experts at the China Speakers Bureau? Do check out this list.
Please follow and like us: