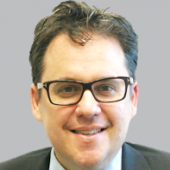 Self-driving cars are going to change our life beyond recognition. But there is a lot of work to be done on cybersecurity to let them drive safely, says Shanghai-based lawyer Mark Schaub at the China Law Insight.  a sector in which major car manufacturers such as Audi, Daimler, Toyota, BMW, Nissan, Volvo rub shoulders with new electric vehicle manufacturers such as Tesla and are also vying with established tech giants such as Google, Baidu, Apple, Samsung, Tencent and competing with new tech such as ride-hailing companies such as Didi and Uber?
China Law Insight:
[T]he use of blockchain technology in autonomous cars will raise novel legal questions which are yet to be answered.

One major legal issue will be assigning responsibility for glitches or other technical errors. As all distributed ledger technologies are decentralized there will be no single centralized body that maintains the network.

In micro-payment situations the circumstance could arise where an autonomous vehicle charges its battery but is over- or under-charged for electricity. In this case it will be unclear whether the responsible party is the autonomous vehicle manufacturer or the charging station. Indeed, in situations where glitches occur due to errors in the distributed ledger technology itself, as opposed to participating people or devices, it is unclear whether the original developer itself may be liable.

Another legal minefield for blockchain will be in respect of data privacy. Regulations may require drivers and/or passengers be given the option to customize which data is transmitted to the data marketplace and which is masked, particularly in case of shared autonomous vehicles which have large numbers of passengers who will have different privacy preferences.

There is no doubt that blockchain and distributed ledger technologies have much to offer for the development of autonomous vehicles. Blockchain will enhance user experience, reduce inefficiencies in electricity transmission and reduce the high rate of private car ownership through promoting car sharing.

Blockchain has the potential to fundamentally change:

the way autonomous vehicle data is collected, stored and transacted, by incentivizing it, securing privacy and immutability,
the way car sharing solutions are operating, by offering solutions for intermediary-free ride hailing, car sharing, carpooling, leasing services,
the way payments and micro-transactions systems are designed, through usage of smart contracts and trustless transactions,
will affect the way car insurance products are designed, allowing innovative insurance products, bringing, efficiency, transparency and speed into the car insurance process,
the methods that information and history of a car is stored, enabling a transparent database that could give an elaborate account on any given car.

A wide range of blockchain and non-blockchain powered platforms, think tanks and research institutes have proposed platforms to address a number of needs in this space (a sample list is provided below). However, despite this rapid development, it must be remembered that there remain potential flaws with the underlying technology as well as unanswered legal issues regarding privacy and liability for technical errors. These issues will need to be addressed before the technology is implemented in a mass market manner.
Mark Schaub is a speaker at the China Speakers Bureau. Do you need him at your meeting or conference? Do get in touch or fill in our speakers' request form.
Are you looking for more stories by Mark Schaub? Do check out this list.
Related articles
Please follow and like us: