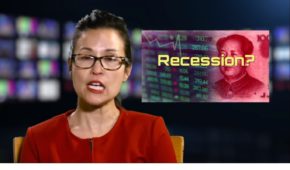 Chinese media got orders to avoid bad news on the economy, but according to financial analyst Sara Hsu, signs indicate that China is unofficially in a recession. Spending has gone down despite encouragement from the government to spend more.
Sara Hsu is a speaker at the China Speakers Bureau. Do you need her at your meeting or conference? Do get in touch or fill in our speakers' request form.
Are you looking for more experts on the ongoing trade war between the US and China? Do check out this list. 

Please follow and like us: