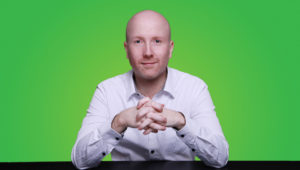 Tencent's WeChat released last week to manage its successful mini-programs, moving ahead with an operating system, pushing against the already embattled competitor Apple, says Tencent watcher Matthew Brennan in CNBC.  The fight focuses on China, where mini-programs are most popular.
CNBC:
A recent update of the WeChat app from Chinese tech juggernaut Tencent could have "serious ramifications" for Apple, according to one analyst.

The WeChat update, which came out this week, involves a redesign in the way mini-programs — apps within the app — are presented. With that change, users now "essentially have a second home screen" on their phones, said Matthew Brennan, co-founder and managing director at consultancy China Channel.

While a change in user interface may not immediately seem like a game changer, experts said it signals a significant shift in the Chinese tech space…

Commenting on the potential financial impact of the design change in WeChat on Apple, Brennan…generally agreed that the impact would be more long-term in nature…

Brennan said the mini-programs on WeChat are "not designed to be very big" and are unlikely to compete against the games that feature on Apple's App Store.
More on CNBC.
Matthew Brennan is a speaker at the China Speakers Bureau. Do you need him at your meeting or conference? Do get in touch or fill in our speakers' request form.
Are you looking for more innovation experts at the China Speakers Bureau? Do check out this list.
Please follow and like us: