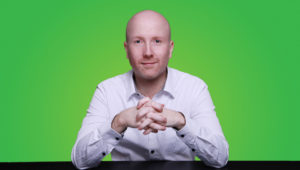 China's internet giant Tencent has become a winner, first by copying US competitors, but now it has become their inspirator, says Tencent-watcher Matthew Brennan to Leadersleague. "WeChat does not monetize data, but it is a growth lever for other businesses in the Tencent group. It's a bit like iOS or Android in that regard," says Brennan.
Leadersleague:
Tencent does not sell access to user-data to third parties, such as advertisers. The data of the Chinese app is to all intents and purposes the handsets of the users. "It would have been possible to compare We Chat to Facebook, Baidu to Google or Alibaba to Amazon ten years ago, but that's no longer possible today," insists Matthew Brennan a consultant specializing in Chinese IT…

The most widely used of WeChat's secondary functions is WeChat Pay. Until recently, Chinese people's attachment to paying with hard cash was the norm. Nowadays, e-commerce represents 14% of all retail sales, against 8% in France. With WeChat Pay, you can use your phone to settle a bar tab or pay an electricity bill. Even the famous hongbao red envelopes Chinese use to exchange monetary gifts are being replaced by the application. During the 2017 Chinese New Year period, 14 billion transactions were carried out using the app. "Tencent has taken advantage of the lack of a developed baking sector in China, where the use of credit cards is not commonplace," adds Brennan. By cannibalizing all the different services available on smartphones, WeChat has become a killer app, which the competition find impossible to match.

Tencent is the big winner from the success of WeChat. Not only does the company take a percentage of every transaction made using the app, but it has developed its own content for the platform. "WeChat does not monetize data, but it is a growth lever for other businesses in the Tencent group. It's a bit like iOS or Android in that regard," stresses Brennan. Via WeChat Tencent can commercialize other businesses, such as Tencent Video or Tencent Music. In total the average mobile phone user spends 55% of their time on a Tencent service. The case of streaming services is particularly instructive. Thanks to WeChat, Tencent has managed to increase the subscriber base of its VOD platform Tencent Video, seizing a quarter of the Chinese market. The company claims to have more subscribers than Netflix even.

Between 2016 and 2017, Tencent made 318 investments in startups and diversified number of sectors it is involved in in order to propose more services on WeChat. Tencent has invested in Karius, a platform specializing in the diagnosis of infectious diseases, and branched out into the connected agriculture sector.
Matthew Brennan is a speaker at the China Speakers Bureau. Do you need him at your meeting or conference? Do get in touch or fill in our speakers' request form.
Are you looking for more innovation experts at the China Speakers Bureau? Do check out this list.
Please follow and like us: