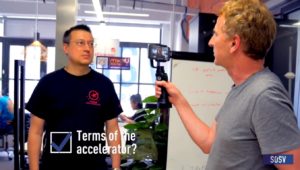 Innovation and China seem to have been at odds for a long time, at least in the past centuries. But the country known for its copy-cats has made huge strides forward, and innovation has become a key feature in the country´s development. Not surprising, also speakers at the China Speakers Bureau reflect that important development.
China has not only become a favorite testing ground for international companies to try out their new innovations, because of its huge market, since a few years amazing innovations have developed in China. Here is a selection of our speakers, who focus on those new developments in China.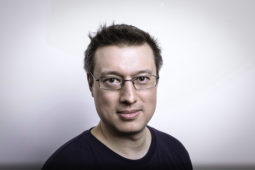 William Bao Bean is Investment Partner at SOS Ventures and Managing Director of Chinaccelerator, the first and longest-running startup accelerator program in China based out of Shanghai, assisting 150 startups to discover a future.
SOSventures
is a US$700m+ evergreen fund known as the "Accelerator VC" with six partners running five global accelerator programs: HAX for hardware in Shenzhen, Indie.bio for biotech in San Francisco and Ireland, Food-X for food in New York and
Chinaccelerator
for Internet in Shanghai.  SOSventures invests in over 140 companies per year and over its 22 years has a net realized IRR of 36% putting it in the top 3% of VCs in the world.
The focus is on Internet, helping companies from China and across Asia attack the global market and companies from across the world enter China and SE Asia.
Kaiser Kuo is the former director communication of China´s largest search engine Baidu. In China´s battle between the internet giants, Baidu is one of the leading forces, using innovation as a key competitive tool. For artificial intelligence, the internet of things Baidu invests in basic research.
To keep tracking among the often spoiled internet users in China, keeping up with consumer demand is equally important. With his American background, Kaiser Kuo is a major bridge building on the internet discussion, connecting China to the outside world.
You can read about hit online activities here.
Matthew Brennan is a well-known speaker and writer on the topics of Tencent, WeChat and the China digital ecosystem.
He is regularly quoted in international media (The Economist, Bloomberg, Forbes, The Financial Times, BBC, TechInAsia). His company organizes China's largest WeChat marketing conference series for international companies.
Matthew's company China Channel is a China-focused tech consultancy and research firm. He holds 13+ years on the ground entrepreneurial experience in mainland China. Co-host of the China Tech Talk podcast produced together with Technode, China's largest English language tech media.
You can read some of his recent articles here.
Shaun Rein, managing director of the China Market Research Group (CMR)
His latest book The War for China's Wallet: Profiting from the New World Order is bound to become his third bestseller.
He is also the author of The End of Copycat China: The Rise of Creativity, Innovation, and Individualism in Asia, his second agenda-setting book on China.
Shaun Rein is one of the world's recognized thought leaders on strategy consulting in China. His book ´The End of Cheap China. Economic and Cultural Trends that Will Disrupt the World´, published in 2012, solidified his reputation for challenging established classic ways to frame China.
You can read some of Shaun´s recent contributions here.
Bill Fischer is a professor at IMD [the International Institute for Management Development] in Lausanne, Switzerland, where he specializes in issues relating to corporate strategy, particularly in technology-related organizations, and in the management of operations and technology, as well.
In 2012 Bill Fischer co-published The Idea Hunter: How to Find the Best Ideas and Make them Happen.
His recent research focus on China´s leading innovative firm Haier.
You can read some of his stories here.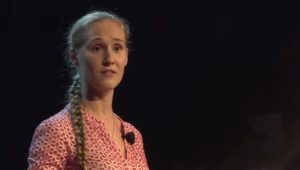 Ashley Dudarenok is a China marketing expert with 12 years of professional experience in China. She is fluent in Mandarin, Russian, German and English.
Ashley is also a serial entrepreneur, professional speaker, bestselling author, vlogger, podcaster, media contributor and female entrepreneurship spokesperson. She is the founder of several startups, including social media agency Alarice.com.hk and resources & training company ChoZan.co.
She co-authored Digital China: Working with Bloggers, Influencers and KOLs, published in November 2018.
Click here for Ashley's recent stories.
Please follow and like us: