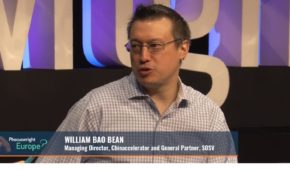 Major industries like travel, retail, automotive, telecom and others see their traditional business models changing very fast. At Shanghai-based SOSV managing director William Bao Bean helps startups to make money in new ways, based on data, and capture fast emerging markets, he tells at the Phocuswright Europe conference in Amsterdam last week. Companies should not cling to melting margins, but identify where money can be made, he argues.
William Bao Bean is a speaker at the China Speakers Bureau. Do you need him at your meeting or conference? Do get in touch or fill in our speakers' request form.
Are you looking for more experts on innovation at the China Speakers Bureau? Do check out this list.
Please follow and like us: