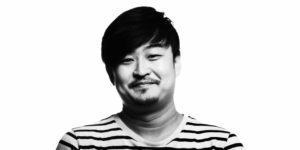 TikTok and Douyin, both owned by Bytedance, are two short-video successes, undermining the supremacy of WeChat, explains marketing guru Arnold Ma and CEO of London-based agency Qumin at the China Film Insider. Just like Facebook, WeChat is losing traction among the youngsters, he says.
The China Film Insider:
Arnold Ma: If your target is Chinese Gen Z and millennials, you need to move on to a different platform than WeChat. Only 15 percent of Chinese teens post on WeChat moments, and the reason for this is that, just as Facebook has gained mass adaptation and become the biggest social media platform on the internet in the West, WeChat is now the single biggest social media platform in China. When that happens, when a platform moves from niche to mainstream, they will lose what made them special for the early adopters — in this case youth. So they're going to try something else, and that something is short-form video. Chinese people spend 600 million hours per day watching short videos. It's probably one of the fastest growing formats on the planet.

We think Douyin is here to stay, and it's growing at a ridiculous rate. And now is the time for brands to take advantage of it. Imagine if a brand built a WeChat presence six years ago or a Facebook presence 13 years ago — today the brand would have the most powerful channel for its marketing. This only happens a certain amount of times in our lifetimes, maybe once every five or six years, where there's a completely different new social media platform that gains massive traction.

CBI: There's so much talk about TikTok in the U.S. now, and there's a sense that Douyin is just the same thing with a different name. Is that a misconception?

Ma: The two are actually very different platforms, even though they're owned by the same company.  They have different content, different functions, and different user behavior. Douyin has many more advantages for brands, whereas TikTok is still a very young platform. Douyin has a fairly affluent demographic, and they're generally very globally aware and sophisticated consumers.

The first main difference is the content, which on TikTok is very silly, fun video, for now. Our prediction is that TikTok content will move in a direction similar to Douyin. The content on Douyin is very grown up. Whether it's about entertainment, education or lifestyle, it's always more mature — less silly and more useful. It makes sense because short video is such a rich format, but it's only in the last few years that technology, specifically 4G and 5G, has made it accessible enough to reach critical mass on demand.
More at the China Film Insider.
Arnold Ma is a speaker at the China Speakers Bureau. Do you need him at your meeting or conference? Do get in touch or fill in our speakers' request form.
Are you looking for more experts on e-commerce at the China Speakers Bureau? Do check out this list.
Please follow and like us: