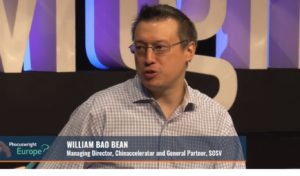 The Indian startup TryNdBuy has been adopted by the Chinaccelerator, and Shanghai-based managing director William Bao Bean explains why the virtual fitting room has a good chance to succeed in China, he tells at Livemint. Up to now, every virtual fitting room including Amazon and Microsoft, makes the consumer look bad, he explains.
Livemint:
Chinaccelerator MD William Bao Bean explains why he took a chance on the Indian entrepreneur. "Every virtual fitting room I've ever seen makes the consumer look bad. Amazon and Microsoft make the person look like a plastic dummy. The consumer is not going to buy something if she looks bad in it," he says.

He says TryNDBuy's computer vision solution does a better job of making a 3D virtual avatar that won't make a consumer cringe while getting a sense of how she will look in a dress. Chinaccelerator is helping the startup with the tough act of business development outside India. "It's a B2B (business-to-business) sale, step by step. There's interest from brands in China and then we just have to navigate Alibaba, which is never an easy thing," he says.
William Bao Bean is a speaker at the China Speakers Bureau. Do you need him at your meeting or conference? Do get in touch or fill in our speakers' request form.
Are you looking for more e-commerce experts at the China Speakers Bureau? Do check out this list.
Is the coronavirus disrupting your China meeting? Do check out if the China Speakers Bureau can help you.
At the China Speakers Bureau we have started to explore WeChat Work as a social platform, next to Twitter, Facebook and LinkedIn. Are you interesting in following us on this journey? Check out our instructions here.
Please follow and like us: