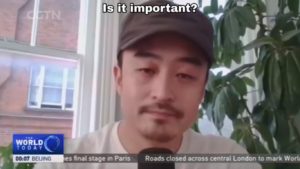 London-based branding expert Arnold Ma discusses what the Tiktok deal with Oracle and Walmart might mean for its users outside China, at the state broadcaster CGTN. Who is hosting the user data is the key question to ask, he says.
Arnold Ma is a speaker at the China Speakers Bureau. Do you need him at your (online) meeting or conference? Do get in touch or fill in our speakers' request form.
Are you looking for more experts on the ongoing trade war between China and the US? Do check out this list.
Please follow and like us: