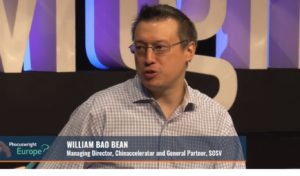 The US used to be a benchmark for many innovative companies and startups, but China is now leading the way, says VC William Bao Bean with a major portfolio in China, Asia in a webinar of NYU SPS Integrated Marketing and Communications. He explains what lessons can be learned from China.
Willliam Bao Bean is a speaker at the China Speakers Bureau. Do you need him at your (online) meeting or conference? Do get in touch or fill in our speakers' request form.
Are you looking for more innovation experts at the China Speakers Bureau? Do check out this list. 
Please follow and like us: