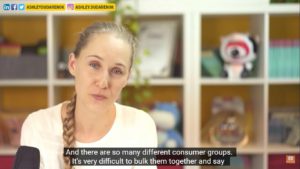 Marketing expert Ashley Dudarenok explains the young digital natives of Gen Z in China 2021 in terms of marketing. How do they spend their budgets? In spending they Gen Z's are the most wealthy generation in China, she tells at her vlog, although in a population of 1.4 billion, it is dangerous to talk too much in generalizations.
Ashley Dudarenok is a speaker at the China Speakers Bureau. Do you need her at your (online) meeting or conference? Do get in touch or fill in our speakers' request form.
Are you looking for more marketing experts at the China Speakers Bureau? Do check out this list. 
Please follow and like us: